Xu Bing
Book From the Sky
Ghost Pounding the Wall
Navigation icons designed for the exhibition
Honor and Splendor
Traveling Down the River (Wuhan version)
Square Word Calligraphy: Preface to the Orchid Pavilion Poems
First Readers
Where Does the Dust Itself Collect?
911 dust
Phoenix — 3D printed models
Background Story:Qiu Shan Xian Yi Tu
Background Story interactive installation
Square Word Calligraphy Classroom
Duration: December 1, 2017 — May 8, 2018

Location: The United Art Museum, Wuhan, China
Exhibited Works: Dragonfly Eyes, Book from the Sky, Book from the Ground, Square Word Calligraphy, Where Does the Dust Itself Collect?, Tobacco Project, Background Story, Landscript, Ghost Pounding the Wall, Phoenix, A Case Study of Transference, The Character of Characters, Mustard Seed Garden Landscape Scroll, Forest Project, Touching without Touching, early woodcuts and sketches and more
Click here for a 360°VR virtual tour
"The end of this year marks a decade since I returned back to China. Although I have done countless exhibitions abroad, this is the first solo exhibition of such large scale in China. Looking at my past works gathered here, which act like mirrors of various dimensions, allowing me to see myself, to see who I am, how I think, how I work and my inadequateness. Then I realise art is honest, and it is destined, not planned."
–– Xu Bing
Over the past three decades, Xu Bing has followed multiple threads of thinking and created a variety of artworks, impressive in quantity and style. Clear in expression and sharp when tackling issues, Xu Bing's work is sui generis among contemporary art and he keeps influencing the landscape of Chinese contemporary art at different levels. This exhibition, for the first time in mainland China, presents a comprehensive and concentrated survey of Xu Bing's art, featuring masterpieces and relevant archives from each stage of his career, as well as some of his lesser known experimental works.
Yet it is neither a simple retrospective nor a summary. Instead, this exhibition reveals Xu Bing's artistic method and the core motivations behind his continuous states of reflection. We aspire for the exhibition itself to exceed expectations in an accessible way, inviting the audience to understand the artist's thinking from various perspectives. Regardless of its type and previous popularity, each displayed work has its own unique purpose and methods of inclusion within the museum space. The exhibition is designed to provide the audience with insight into the correlation between Xu Bing's approach to art and his intellectual contributions to the contemporary world."
Art and China After 1989: Theater of the World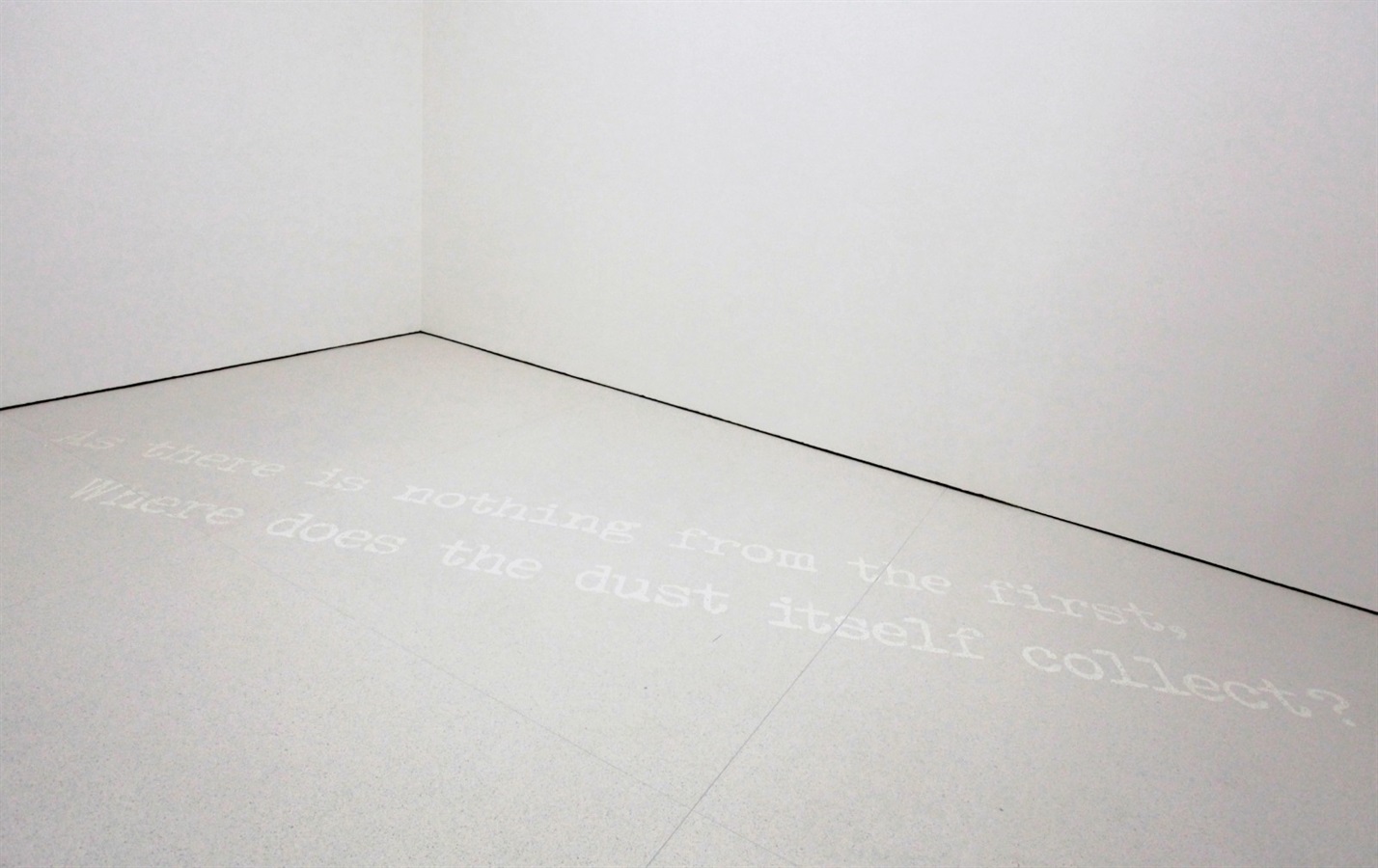 Where Does the Dust Itself Collect?
Where Does the Dust Itself Collect?
Wu Street
Wu Street
Wu Street
A Case Study of Transference
Duration: October 6, 2017 — January 7, 2018
Location: The Solomon R. Guggenheim Museum, New York, USA
(Traveled to the Guggenheim Museum Bilbao and the San Francisco Museum of Modern Art)
Exhibited Work: Where Does the Dust Itself Collect?, Wu Street, A Case Study of Transference
Language & the Art of Xu Bing
Front: Book from the Sky ; Back: Lost Letters
Book from the Ground
Art For the People
Back: Landscript
Duration: November 18, 2017 — March 4, 2018
Location: Museu de Arte de Macau, Macau, China
Exhibited Works: Book from the Sky, Book from the Ground, The Character of Characters, A Case Study of Transference